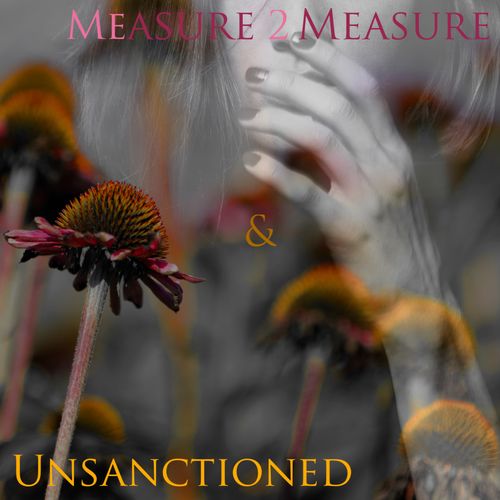 DOUBLE BILL - Unsanctioned & Measure2Measure
Amateur casting, New Venture Theatre, Brighton
UNSANCTIONED
In a world ravaged by climate change, in which all pregnancies and births must be state-sanctioned, a strange young women turns up at the remote home of a reservoir keeper and his wife.  They make a shocking trade with her.  She in turn makes a deal that will have a devastating impact on them.
A tale of infiltration and betrayal that explores how far morality can slip when stakes are high; with echoes of cuckoo-lore and the Zeus and Hera myth.
An intimately scaled and female-centric piece in a genre known for its epics and heroics.
CAST
Kina (F), late teens/20s - canny and manipulative; a feral survivor (ability to play a harmonica or recorder would be an advantage)
Adam (M), 30s - bullish and practical; hankering for something as yet unknown
Lil (F), 30s - energetic and intelligent; her tough front masking a very real grief
MEASURE 2 MEASURE - based on Shakespeare's play, abridged & adapted by Sam Chittenden
A stripped down, one-act version of Measure for Measure, focusing on the #MeToo-like theme of Angelo's attempted seduction of Isabella, without the pantomime elements or get-out clauses.  The script will consist of an edited version of the first half of the play, and a new ending developed through workshopping.  Strong use of physicality and a poetic theatricality.
CAST
Isabella, a novice (or modern equivalent) and sister to Claudio (F - 20s/30s)
Angelo, the Deputy, who rules in the Duke's absence (M - 30s/40s)
Claudio, a young gentleman, brother to Isabella (M - 20s/30s)
Vincentio, The Duke (M - 40s+) *
Mariana, betrothed to Angelo (F - 30s) *
* These are fairly small but critical parts
NB There may be some dual casting between the two plays.
There will be some initial workshops in November/December to help finalise the texts (dates TBC), and rehearsals from January.  
THE LITTLE PRINCE
Paid casting, Sussex
We are casting for multi-roleing actor/singers for our new musical adaptation of The Little Prince by Antoine de Saint Exupéry.
Different Theatre won an Outstanding Theatre award for our last musical production.  
The Little Prince is a magical story that offers great scope for enthusiastic performers who will take on an ensemble role and play 3 or 4 of the following supporting characters - The Rose, The Braggart, The Businessman, The King, The Boozer, The Lamplighter, The Geographer, The Switchman, The Merchant, The Snake and The Fox.
Open casting - any age, gender or ethnicity.
Auditions and initial workshops October/November.
Rehearsals January/February.
Paid at industry rates.
Shows 17/18 Feb, 16 April, plus a week in late May/early June (all Sussex).  Other tour dates TBD.